Easy self-service voting
Anchorage Digital's WalletConnect integration allows token holders to vote on ERC-20 governance proposals within Snapshot in just a few clicks. Institutional custody clients simply connect their Anchorage Digital iOS app to Snapshot to review and approve signature requests within their crypto wallet.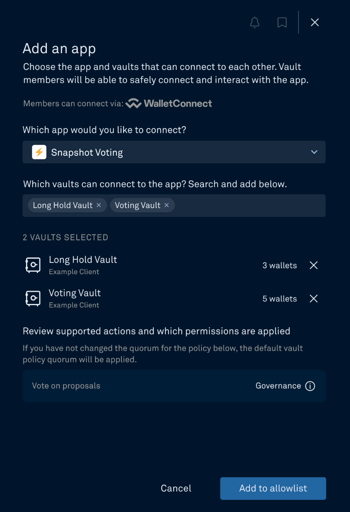 Admin controls
Admins control which vaults are allowed to connect with each specific app, and monitor all connection activity within an organization.

Direct voting
Institutional participants vote directly on eligible ERC-20 token proposals by connecting approved Anchorage Digital wallets with Snapshot.